Welcome to Fabulist Friday!  This is where I share my top 4 fabulous items of the week.
THE FABULIST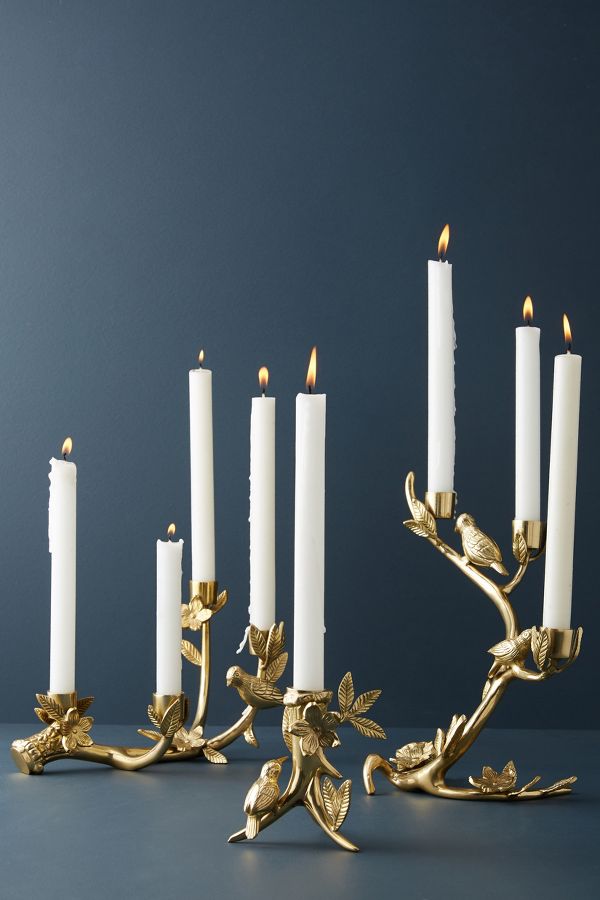 DECORATE: Have you been to Anthropology lately?  Oh my goodness! They have some really amazing holiday decor, including these Flora Fauna candle holders.  They come in three dimensions: candlestick: 5″H, 3.5″ diameter, three candelabra: 11″H, 3.5″ diameter, and four candelabra: 11″H, 6.5″ diameter.  Prices range from $36 to $138.
STAY WARM: I am in love with this JCrew convertible sweater cape.  It comes in navy and heather sandstone (shown).  It has adorable functional buttons down the side (and at the neck). Unbutton the middle ones for the cape look, or keep them all buttoned up for a more fitted poncho shape. The best part?  It is hand washable.  You don't have to get it dry cleaned!

BE FESTIVE:  Monique Lhuillier, the queen of wedding gowns, has teamed up with Pottery Barn for a line of gorgeous housewares.  Her new line includes bedding, flatware, serving dishes, and these cut glass coupes.  I have been borderline obsessed with finding glass coupes that don't cost a fortune. Guess what?  These are very reasonably priced.  You can add these to your holiday table for $48 for a set of four.

ORGANIZE:  Start the new year out prepared and organized.  You can do so with this beautiful desk calendar from Kate Spade. This sleek and chic, muted tortoise design and gold accents makes this desktop calendar look great atop your home office or work desk.  Who doesn't love a pretty calendar?